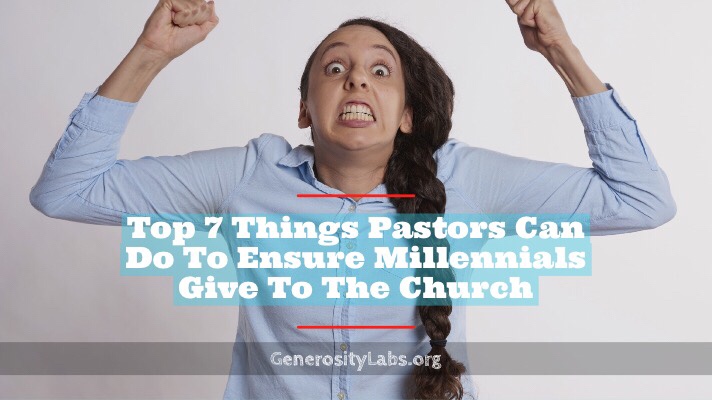 Q: What's a millennial?

A: Anyone under 35 at work you don't like
Why is there so much so much snarkiness when it comes to an entire generation?
Did you know that they are actually the largest segment of the workforce today?
That Heisman move isn't helping things in the workplace. The church is no different.
The big issue is, unless church leaders begin to understand how to relate to this (and the next generations coming up right behind it), the tithes & offerings received will continue to dwindle.
In the spirit of the snarkiness that exists, here is a list of things pastors should do to ensure they are convincing millennials to contribute financially to the ministry.
7 Ways Churches Can Get Millennials To Give Financially
Use guilt and obligation.
Tell them the ideal is 10%.
Take only checks or cash.
Tell them it's for the church, not some other cause.
Tell them the overall budget is none of their business.
Don't talk about money or financial health or the connection between money and spiritual health. Ever. Not in small groups. Not in personal interactions. And definitely never from the pulpit.
Never disclose that Jesus would talked about money in the Bible.
What am I missing?